My Blog
Posts for: March, 2018
By Williston Dental Team
March 28, 2018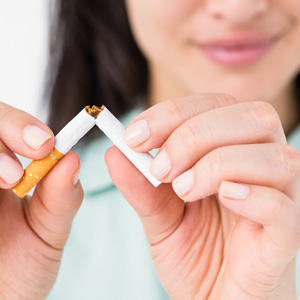 If you're considering a dental implant as a replacement for a lost tooth, you're looking at a restoration method with an amazing 95% success rate after ten years. But that being said there's still a risk, albeit quite low, the implant might fail.
And if you smoke, the risk is slightly higher. In a recent study of implant patients, twice as many of the failures occurred in smokers compared to non-smokers. If you're a smoker, you can increase your chances of a successful outcome if you quit the habit.
Nicotine, a chemical within tobacco, is the primary cause for this higher risk. Besides its effect on the pleasure centers of the brain, nicotine also restricts smaller blood vessels that are abundant in the mouth and skin, causing less blood flow. As a result, the mouth doesn't have as many antibodies and other substances available to fight infection and help traumatized tissues heal.
Because of this, as well as reduced saliva flow due to the habit, smokers have an increased risk of dental disease and are slower to respond to treatment. This can be especially problematic if the gum tissues around an implant become infected, which could lead to a catastrophic failure. Slower healing also impacts the post-surgery period when bone cells in the jaw are growing and adhering to the implant surface, forming a stronger bond.
To avoid these potential risks you should stop smoking before you undergo implant surgery. If you can't completely kick the habit, you should at least stop a week before surgery and for two weeks after. It's also critical that you practice good oral hygiene — both brushing and flossing — to minimize the occurrence of dental disease and see us for regular checkups and maintenance appointments.
Taking these steps will greatly increase your chances of being in the vast majority of people who continue to enjoy success with their implants for many years.
If you would like more information on the impact of smoking on dental health, please contact us or schedule an appointment for a consultation. You can also learn more about this topic by reading the Dear Doctor magazine article "Dental Implants & Smoking."
By Williston Dental Team
March 13, 2018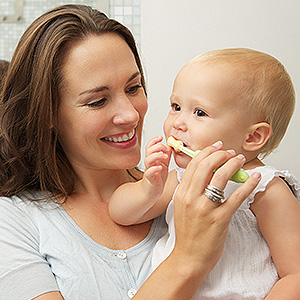 Your baby will grow into an adult so rapidly it will seem like they're changing right before your eyes. And some of the biggest changes will happen with their teeth, gums and jaw structure.
Unfortunately, disease or a traumatic accident could short-circuit this natural process and potentially create future dental problems. Here are 4 things you should be doing now to protect your baby's long-term dental health.
Start oral hygiene now. Even if your baby has no visible teeth, there may still be something else in their mouth—bacteria, which could trigger future tooth decay. To reduce bacteria clean their gums with a clean, wet cloth after each feeding. When teeth begin to appear switch to brushing with just a smear of toothpaste on the brush to minimize what they swallow.
Make your baby's first dental appointment. Beginning dental visits around your baby's first birthday will not only give us a head start on preventing or treating tooth decay, but could also give us a better chance of detecting other developing issues like a poor bite (malocclusion). Early dental visits also help get your child used to them as routine and increase the likelihood they'll continue the habit as adults.
Watch their sugar. Bacteria love sugar. So much so, they'll multiply—and more bacteria mean an increase in one of their by-products, mouth acid. Increased mouth acid can erode tooth enamel and open the way for decay. So, limit sugary snacks to only meal time and don't give them sugary drinks (including juices, breast milk or formula) in a bottle immediately before or while they sleep.
Childproof your home. A number of studies have shown that half of all accidents to teeth in children younger than 7 happen from falling on home furniture. So, take precautions by covering sharp edges or hard surfaces on chairs, tables or sofas, or situate your child's play areas away from furniture. And when they get older and wish to participate in sports activities purchase a custom mouthguard to protect their teeth from hard knocks—an investment well worth the cost.
If you would like more information on dental care for your child, please contact us or schedule an appointment for a consultation. You can also learn more about this topic by reading the Dear Doctor magazine article "Top 10 Oral Health Tips for Children."