My Blog
Posts for: June, 2019
By Williston Dental Team
June 17, 2019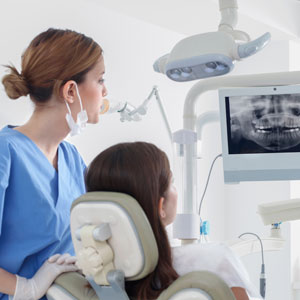 Although cancer treatment has advanced steadily in recent decades, the most used therapies continue to be radiation and chemotherapy to eradicate cancerous cells. And while they often work, both can cause "collateral damage" in healthy tissues near the targeted cells.
This can create a number of indirect consequences for a patient's health, including in the mouth. The salivary glands, for example, can be damaged by radiation treatments aimed at the head or neck. The effect on these glands can interrupt the normal flow of saliva and cause xerostomia or "dry mouth."
Lack of adequate saliva causes more than an unpleasant, sticky mouth feeling. One of saliva's main functions is to neutralize acid that builds up naturally after eating. Without it, high acid levels can cause enamel and root surface erosion and lead to tooth decay.
Cancer treatment can also contribute to gastro-esophageal reflux disease (GERD). This disease causes stomach acid to bypass the natural tissue barriers of the esophagus and enter the mouth. As with dry mouth, the increased acid level from GERD can be just as devastating to enamel—and the damage will be permanent.
To minimize these effects on your dental health, it's important to take proactive steps before, during and after cancer treatment. If at all possible, have any needed dental work performed before you begin radiation or chemotherapy—it's better to start it with teeth and gums as healthy as possible.
During treatment, try to continue regular dental visits to monitor your oral health and receive any needed preventive or therapeutic treatments. Depending on your condition and the advice of your dentist, you may need to increase your visit frequency during this time. Your dentist can help with boosting your saliva production and strengthening your tooth enamel. But you should also practice daily brushing and flossing, drink plenty of water and seek treatment for any resulting GERD symptoms.
Even with the best efforts, though, your teeth and gums may still incur damage while treating your cancer. Fortunately, there are a wide array of materials and procedures that can effectively restore them to health. So, once your treatments are completed consult with a dentist on your options for improving the health and appearance of your teeth and gums.
If you would like more information on caring for your teeth while undergoing intensive medical treatment, please contact us or schedule an appointment for a consultation.
By Williston Dental Team
June 07, 2019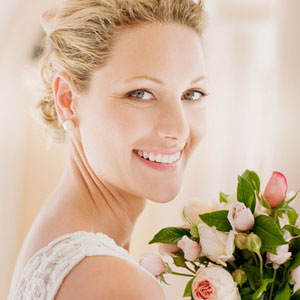 People improve their smiles for a lot of reasons: to better their career prospects, to put some juice in their social lives or just to do something special for themselves. But you may have an even stronger reason: a once-in-a-lifetime event—maybe your wedding day—is coming up soon.
You have several options for transforming your smile for the big day—and some are even quite economical. Here are 4 affordable ways to make your smile beautiful for that forever moment.
Cleanings. While dental cleanings should already be part of your regular dental care, scheduling one right before a big event can do wonders for your smile. Not only can your hygienist remove any lingering dull and dingy plaque and tartar, but they can polish your teeth for a brighter shine. Remember, though: dental cleanings support your own hygiene efforts, they don't replace them. Your own daily practice of brushing and flossing will also help you maintain a beautiful smile.
Teeth Whitening. You can also get an extra boost of brightness with a tooth whitening procedure. Using a professional bleaching solution and other techniques, your dentist can lighten your smile to your tastes, from a more natural hue to dazzling white. The whitening effect, though, is temporary, so plan to see your dentist no more than a few weeks before your big day.
Bonding. Perhaps a tiny chip is all that stands between you and a knockout smile. Your dentist may be able to repair that and other minor defects by bonding tooth-colored materials to the chip site. These composite resin materials have the shine of enamel and can be color-blended to match your tooth's natural shade. Composite resins are also fairly rugged, although you should avoid biting down on hard foods or objects.
Veneers. Although more expensive than the previous options mentioned, veneers are still affordable compared to crowns or bridgework. Usually made of thin layers of dental porcelain, dentists bond veneers to the front of teeth to mask mild to moderate problems like heavy staining, disfiguration and minor gaps. But because veneers are custom-fabricated by a dental lab, you'll need to plan them with your dentist at least six months before your event. The resulting change to your smile, though, may well be worth the wait.
If you would like more information on transforming your smile for a special event, please contact us or schedule an appointment for a consultation. You can also learn more about this topic by reading the Dear Doctor magazine article "Planning Your Wedding Day Smile."