My Blog
Posts for: February, 2017
By Williston Dental Team
February 14, 2017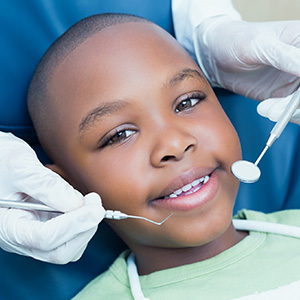 The best way to prevent dental visit anxiety in your children is start those visits around their first birthday, and continue with them through childhood. Age One visits are the best way to ensure they're comfortable with the dentist now and that they'll continue the habit into adulthood.
But in spite of your best efforts and those of your dental provider, there's no guarantee your child won't experience dental visit anxiety at some point. If that happens, we recommend conscious sedation.
Conscious sedation is the use of certain medications to help a patient relax. It's not the same as anesthesia, which eliminates pain by numbing tissues (local anesthesia) or inducing unconsciousness (general anesthesia). During conscious sedation a patient remains awake or at the most in a dream-like state, can still respond to touch or verbal commands, and although monitored doesn't require assistance in heart or lung function.
We can induce this relaxed state in a number of ways: orally, with medication given by mouth a short time before the visit; intravenously, the medication delivered through a drip directly into the bloodstream; or by inhalation, usually nitrous oxide gas mixed with oxygen and delivered by mask.
Oral sedation is the most common. On the day of the procedure, we'll give your child one or more sedative drugs, usually in syrup form. For best results we advise they eat a low-fat dinner the night before and not eat or drink any food or liquid afterward. We typically use Midazolam and Hydroxyzine, both of which are proven safe and fast acting.
During the procedure, we'll also assign a team member to monitor their vital signs while they're under the influence of the drugs. We may also employ special positioning or immobilization equipment to keep movement to a minimum.
After the procedure, we'll continue to monitor vitals until they return to pre-sedation levels. The child should remain home the rest of the day to rest and return to school the next day.
Conscious sedation is regulated by states: providers must be trained and licensed to administer sedation drugs with continuing education requirements. Even so, the use of sedation for children is becoming more widespread and helps to safely ensure they're getting the dental care they need.
If you would like more information on comfortable dentistry for children, please contact us or schedule an appointment for a consultation. You can also learn more about this topic by reading the Dear Doctor magazine article "Sedation Dentistry for Kids."
By Williston Dental Team
February 10, 2017
Don't let gum disease affect the health and appearance of your smile. We can help!
According to the National Institute of Dental and Craniofacial Research, gum disease is the most common cause of tooth loss in adults. This may be startling to hear but before you panic, it's important to know that gum disease can be managed effectively with the help of our Williston, VT dental team Dr. Gabriel Mannarino and Dr. Holly Halliday. Find out the most common treatment options when it comes to helping alleviate your gum disease symptoms.
There are a variety of both surgical and nonsurgical options to help treat your gum disease. The type of treatment our Williston periodontist chooses will depend on your general health, how advanced your gum disease is and how well you've responded to other earlier interventions.
Here are some of the nonsurgical treatment options for gum disease:
A professional cleaning: These six-month checkups are vitally important because it gives our dentists a chance to remove plaque and tartar buildup and keep teeth looking and feeling their best. If tartar is found above and even below the gumline this can lead to gum disease and will need to be removed. However, the only way to remove tartar is through a professional dental cleaning. While these cleanings aren't designed to actually treat those with active gum disease it will be highly recommended that you come in more regularly for these cleanings if you are showing some symptoms of gum disease.
Scaling and root planing: This is the most common and effective way to treat gum disease without the need for surgery. This procedure can be performed under local anesthesia. During this treatment, we will remove plaque and tartar from above and below the gum line, and even smooth down certain rough areas of the tooth roots. By smoothing out the tooth roots we can prevent an increased buildup of harmful bacteria.
In cases where gum disease is more advanced, the only real option may be to get surgery. Common gum disease surgeries include:
Flap surgery: While under local anesthesia, our Williston periodontist will make a small incision in the gums and lift the flap so that they can remove tartar buildup. In some cases, rough spots in the bone may be smoothed down to prevent overgrowth of bacteria. When complete, the gums are pulled taut around the tooth and stitched back up.
Bone or soft tissue grafts: These grafting procedures may be necessary if gum disease has become so serious that it has caused the gums to recede or has caused bone loss. Through these grafting procedures, we can facilitate the regrowth of bone and tissue, making both the jawbone and gums stronger and healthier.
If you have questions about how to treat your gum disease in Williston, VT, then don't waste any time. Call Williston Dental Team today to schedule your periodontal consultation.